About us
We are a citizens' initiative for better cycling infrastructure in Frankfurt. We belong to no party and no club.
Our vision: Every person should have the opportunity to ride by bike safely, quickly and without fear through Frankfurt.
Official representatives of the citizens' petition are:
Cycling in Frankfurt should become a mass movement. What that means for the climate, the health and the quality of life of the citizens of Frankfurt is immeasurable.
Dr. med. Norbert Szep
New ways arise from being walked; or even better driven by bicycle!
Heiko Nickel
I am in favor of the Radentscheid because the bike should finally get the same priority in the planning as the car. Modern and sustainable mobility can only work with a bicycle, especially in a big city like Frankfurt.
Alexander Breit
In the background is a strong team, including:
I want cycling in Frankfurt to be more comfortable and safer.
Dr. med. Kirstin Obert
I am committed to ensuring that my hometown of Frankfurt am Main is not only always loveable and liveable, but also more sustainable.
Michael Ströder
I support the Radentscheid because the bike is a great means of locomotion, which occupies too little space in Frankfurt.
Angela Carstensen
I expect from the Radentscheid a rethinking in the urban society of the automobiles towards more healthy locomotion.
Günter Tatara
57 per cent of the kilometers traveled by car in Frankfurt are commuter traffic, and many people are increasingly suffering from the bad air in the city. Therefore, it is time that we finally make the switch to more environmentally friendly means of transport, such as cycling and public transport, more attractive.
Mane Stelzer
I want children to be able to cycle safely through Frankfurt and conquer the city on their own.
Peter Josiger
Cycling is joie de vivre! Even older people, children and occasional cyclists should be able to cycle safely on our roads. I am committed to providing space for pedestrians and cyclists.
Gesche Oppermann
If the demands of the Radentscheid are implemented, this is another big step towards a significantly higher quality of stay and life in our city!
Otto Gebhardt
Exhaust-free, fast, healthy – the bicycle is the perfect means of transport in the city. With better bike paths a lot more people would try it out!
Jonas Korenke
I want to see many, many more cyclists in the city on the streets as soon as possible!
Wolfgang Hepp
In many places in Frankfurt at the moment is cycles safely, who confidently takes his space on the street and can not be intimidated. Mobility for all needs a different infrastructure.
Jens Breit
I would like to see a city in which everyone likes to use environmentally friendly means of transport such as public transport and bicycle in everyday life.
Torben
I support the Radentscheid because Frankfurt, with determined steps towards safer cycling, will become even more attractive and liveable for guests, residents and businesses with sustainable mobility.
Tobias Strößenreuther
The Radentscheid is important because there is no way but the traffic turnaround.
Kai Röth
I support the Radentscheid because the bike is the best means of transport, especially for city traffic, and I want a bike friendlier Frankfurt.
Tobias Kienlein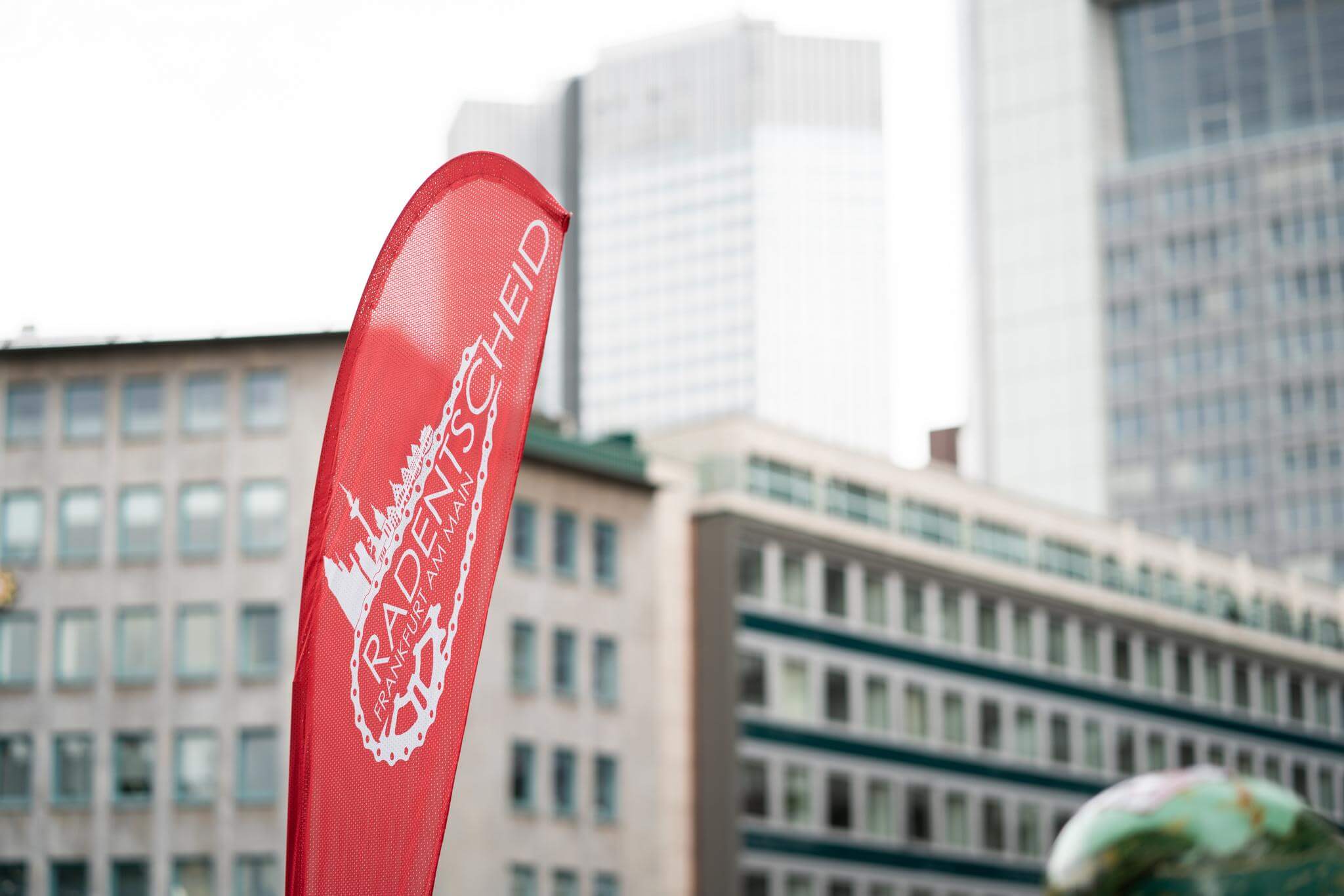 March 8, 2018
The Radentscheid becomes public: The first press conference takes place. Website and social media channels are activated.
Ready to go!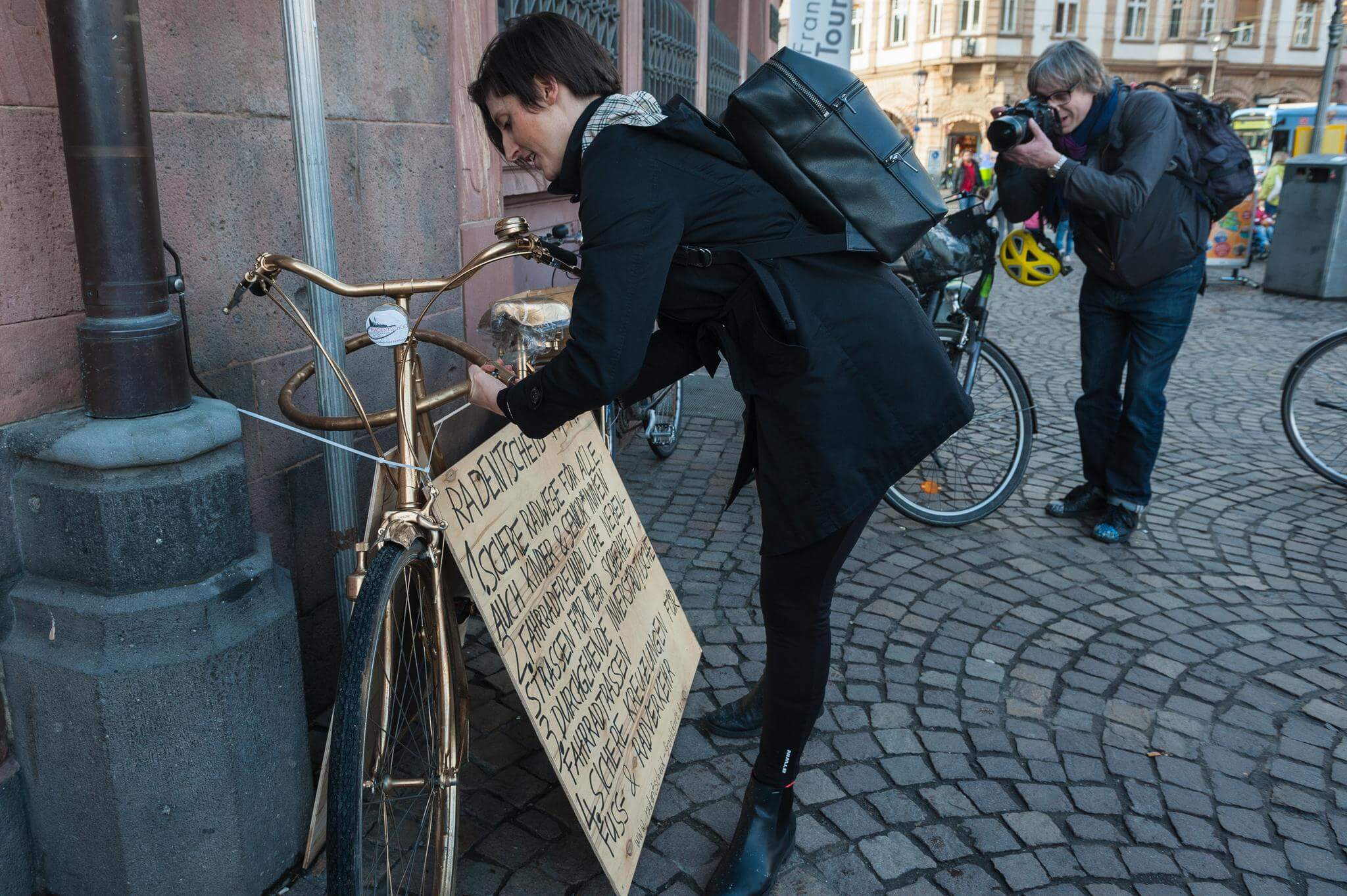 April 4, 2018
Kick off – Start of petition collection
The golden bicycle and the demands are placed in front of the Römer (Frankfurt Town Hall).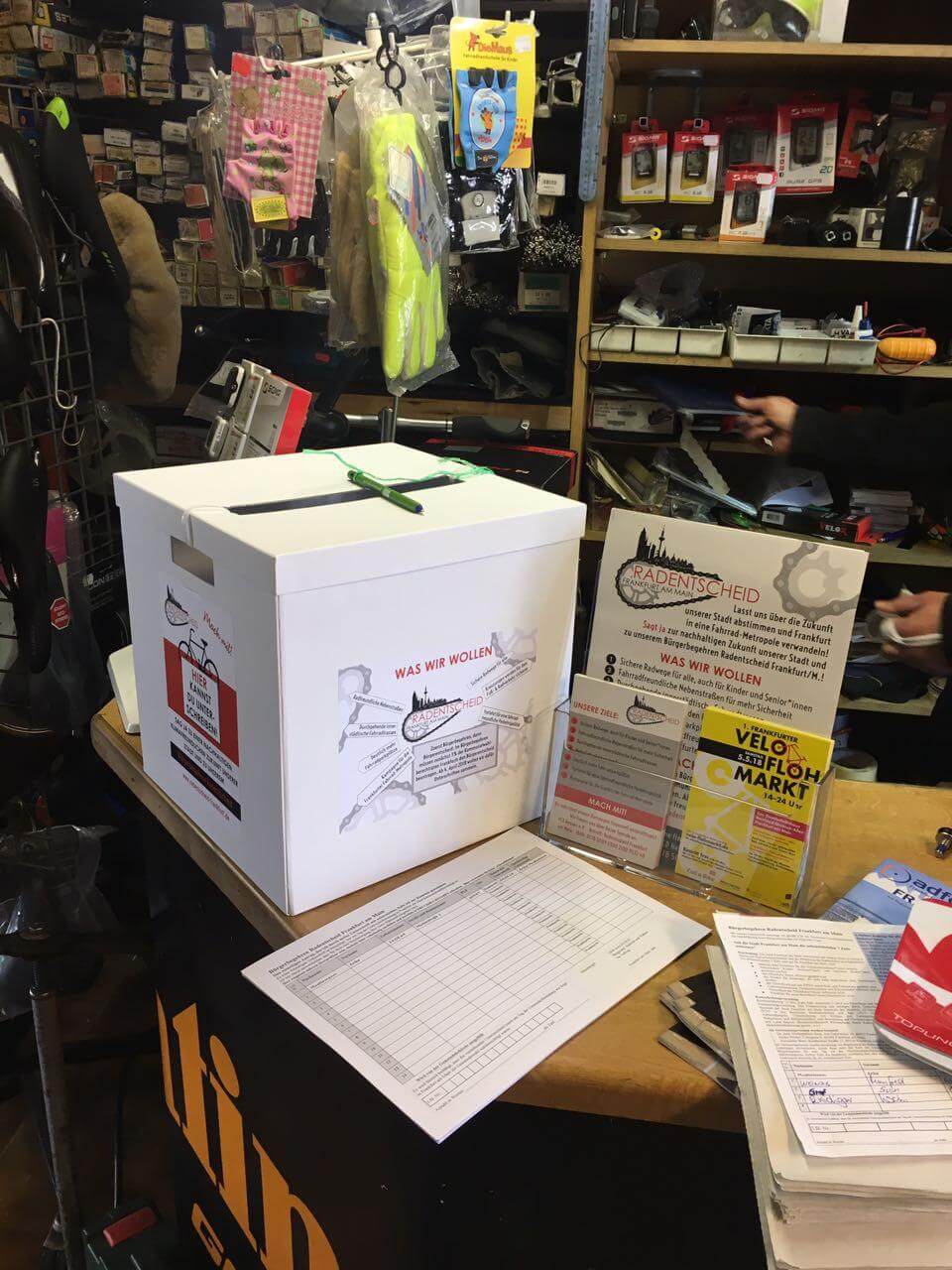 April 4 - June 26, 2018
Signatures are collected at more than 100 collection points, at festivals, fairs and other events.
Hundreds of volunteers support the Radentscheid!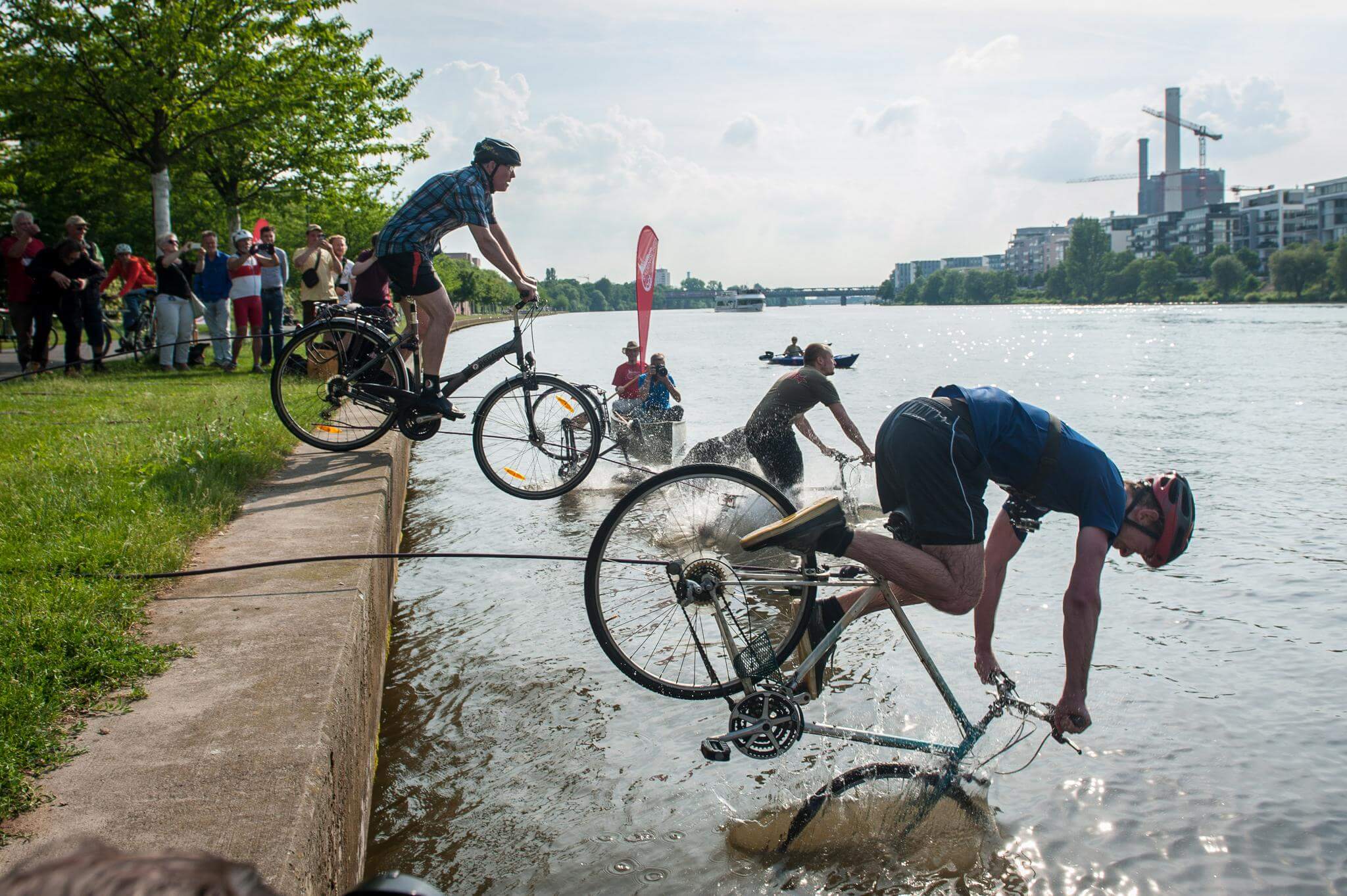 May 25, 2018
Under the motto "Radfahrer gehen unter in Frankfurt" some daredevils ride their bikes in the Main.
They are saved by the Radentscheid.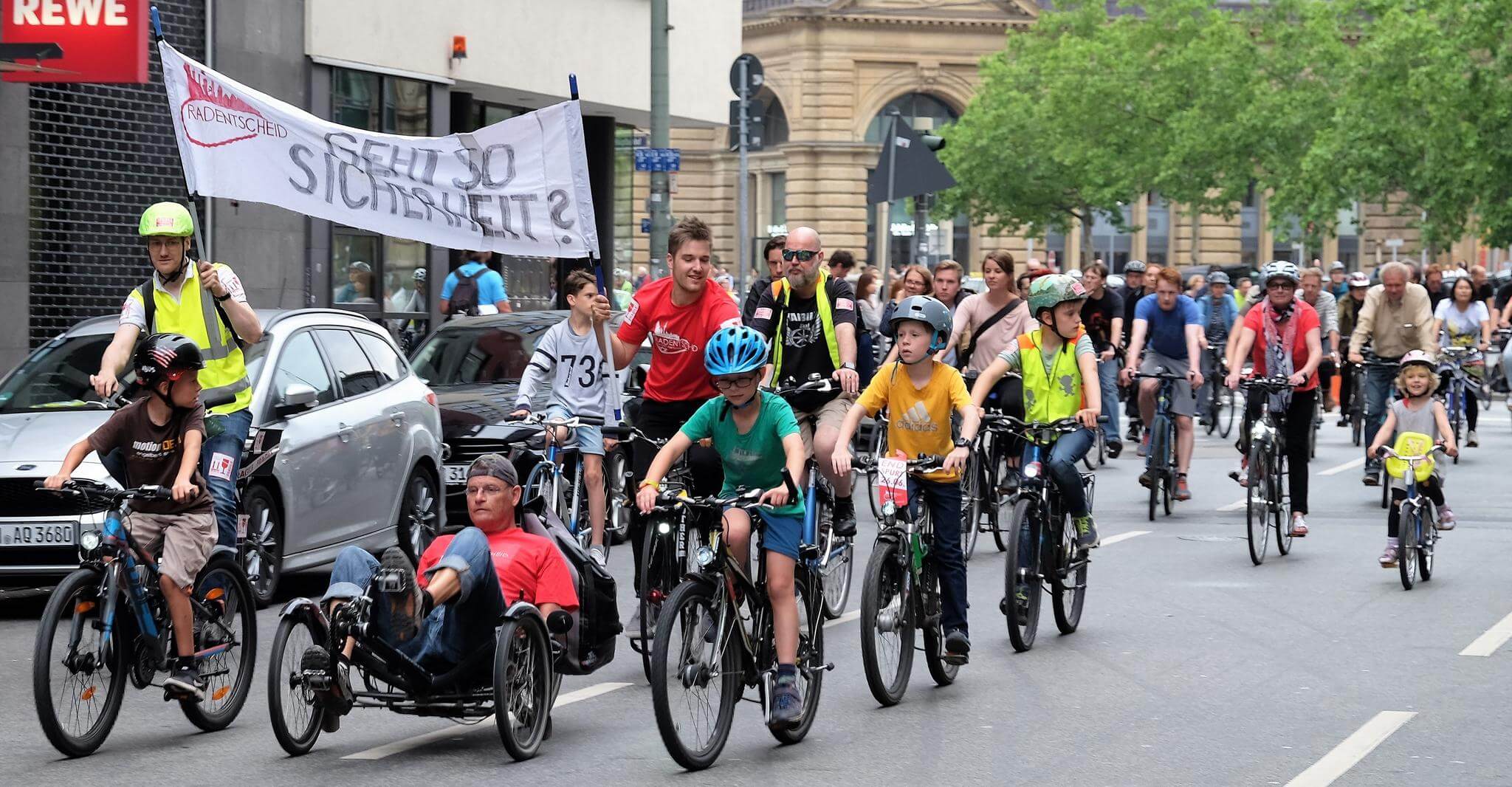 Juni 15, 2018
Großer Radcorso – Big bike parade
Hundreds of cyclists of all ages drive through the city in a parade and reaffirm their demand for more safety in cycling.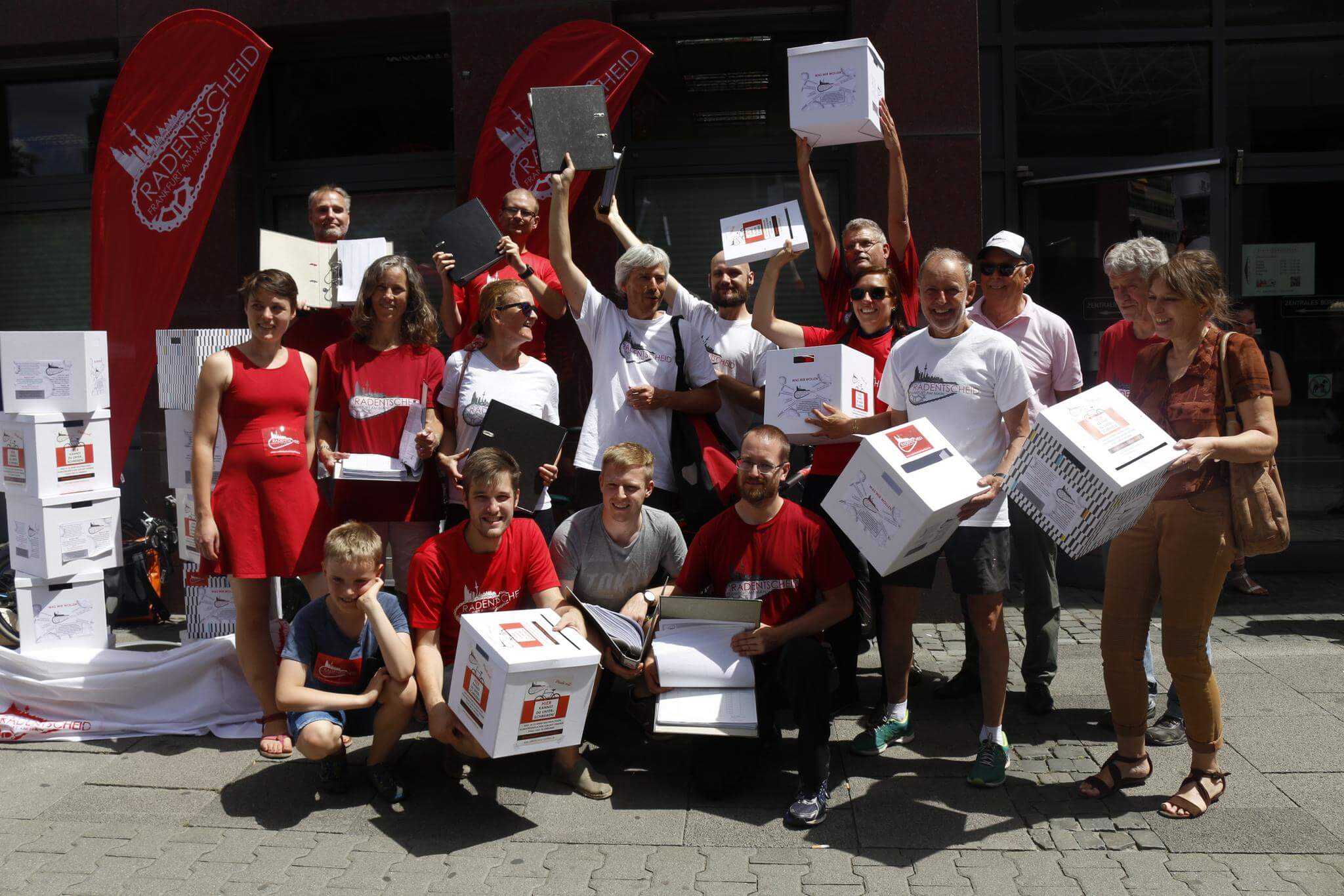 Juli 6, 2018
We hand over 35,317 signatures to the electoral office.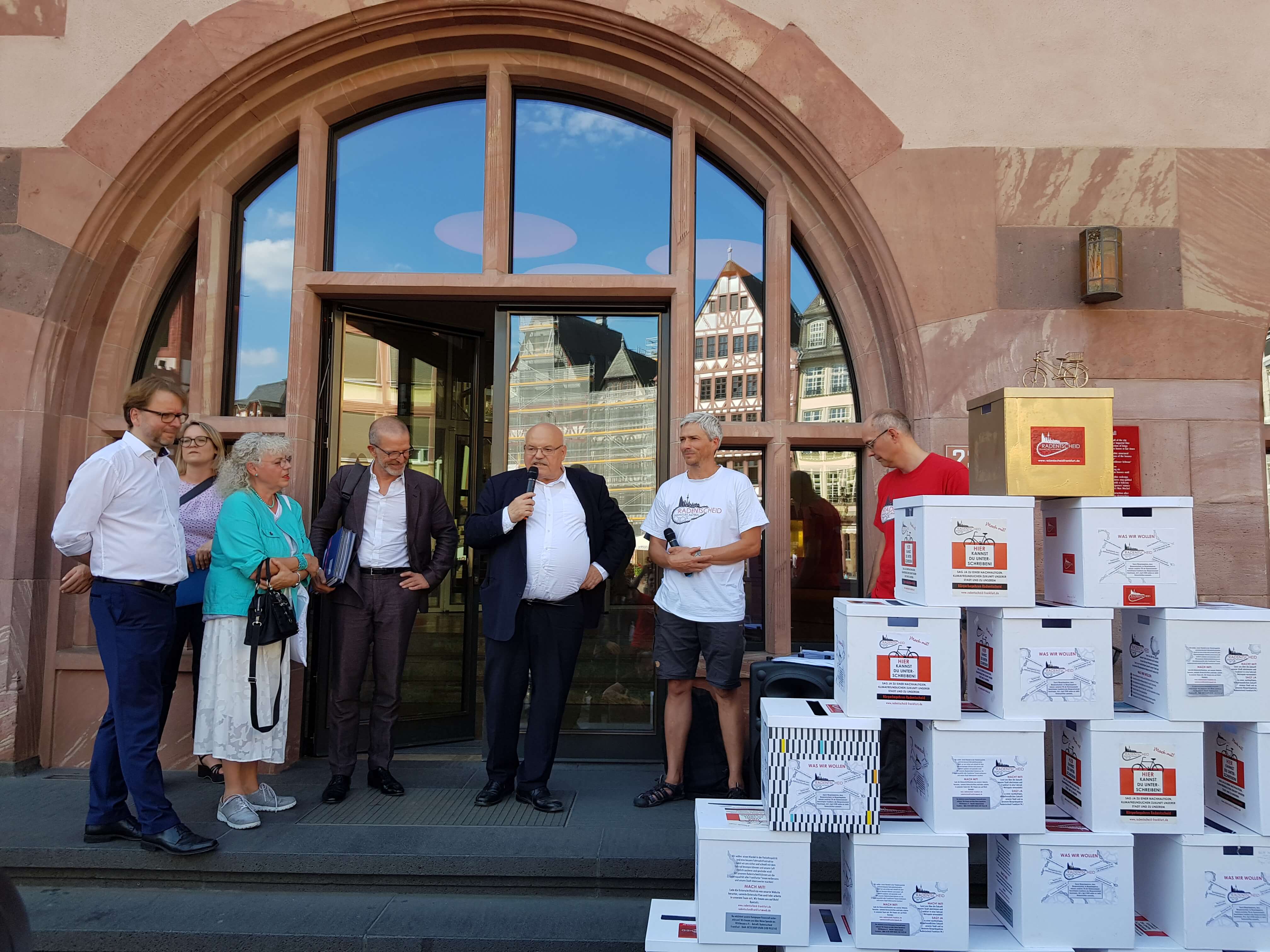 August 23, 2018
The petition for the referendum is officially ended with the transfer of demands to traffic department Klaus Oesterling (SPD) at the Römer.
Meanwhile, 40,000 signatures have come together.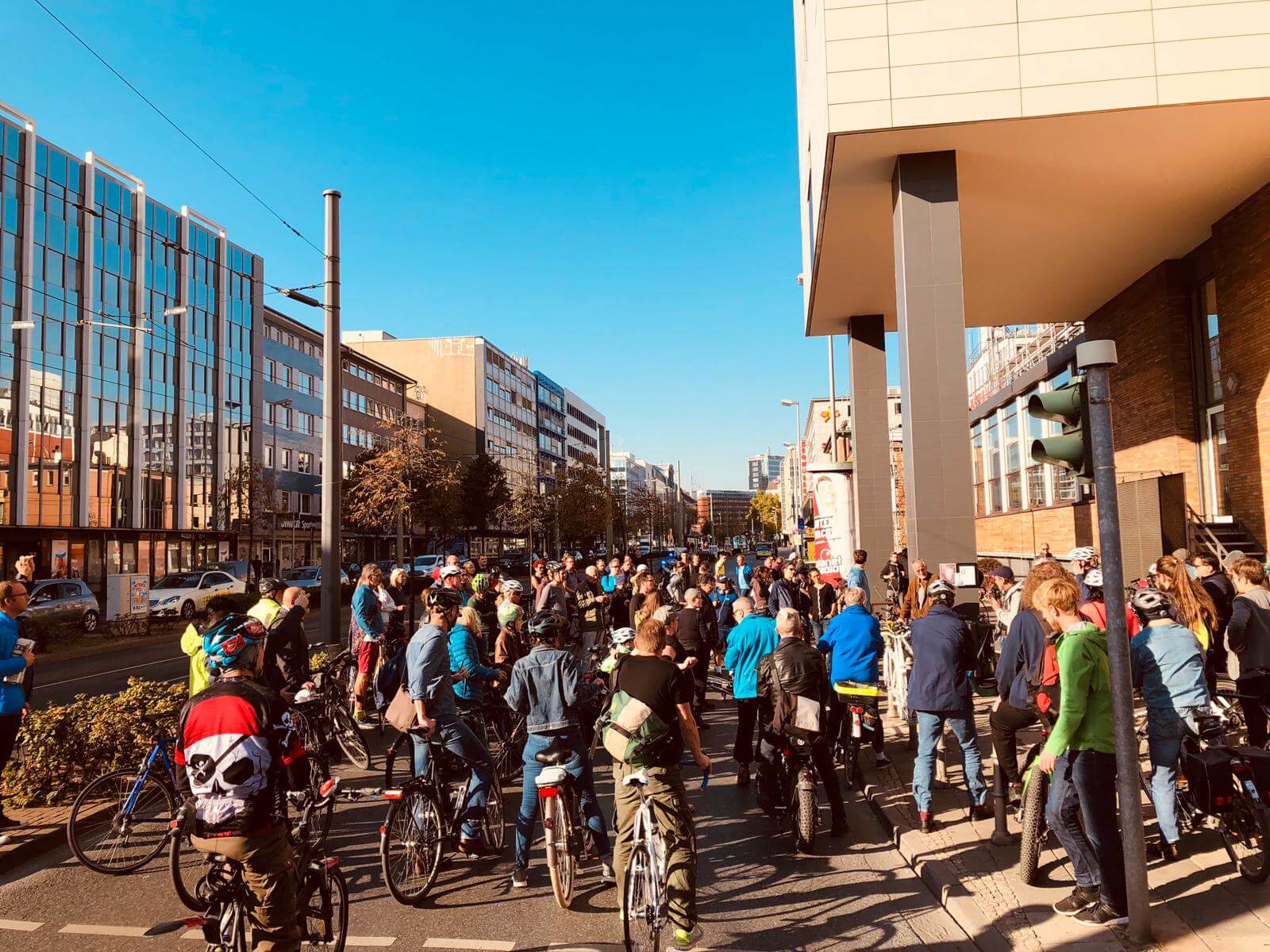 September 30, 2018
"Mahnkorso" – Hundreds of Frankfurt cyclists commemorated the cyclists killed in August. Ghostbikes were set up in three places. More information: www.ghostbike-ffm.de
Radentscheid Frankfurt: Fahrradfahrer gehen unter
Radentscheid Frankfurt – Radkorso am 15.06.2018