Updates
News – RadBlog – Social Media – Events
News
The current state of the Radentscheid.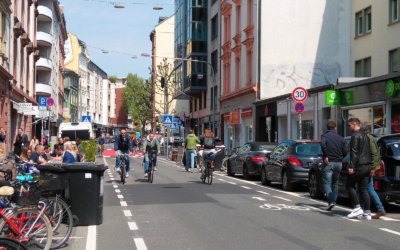 The city redesigned Oeder Weg because it was included in the resolution "Fahrradstadt Frankfurt am Main" from 2019. We negotiated this resolution with the city in 2019, carried by the almost 40,000 signatures we had collected from you back then.
We want to have Oeder Weg redesigned because it plays two important roles. On the one hand it is an attractive route for cyclists going north or south, as an alternative to the main streets Friedberger or Eschersheimer Landstraße. On the other hand it's an important shopping street for the Nordend, with many small shops, cafés and restaurants.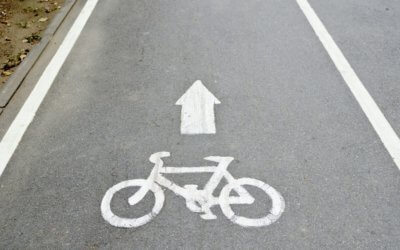 After the Grüne already showed solidarity in March 2018 with the demands of the Radentscheid, this has now been declared by the SPD Frankfurt. Planning department head Mike Josef "… was impressed by the commitment and professionalism of the people involved in the...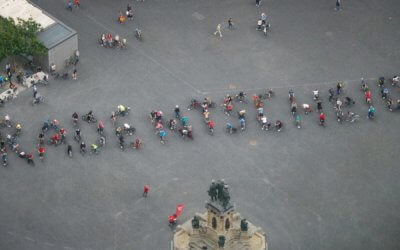 The Frankfurt government parties have invited representatives of the Radentscheid for talks. In several rounds lasting until March, solutions are sought. On Radentscheid side take the three chairmen, on magistrate side Klaus Oesterling (SPD) Martin Daum (CDU) and...
RadBlog (in German)
Thoughts, backgrounds and guest posts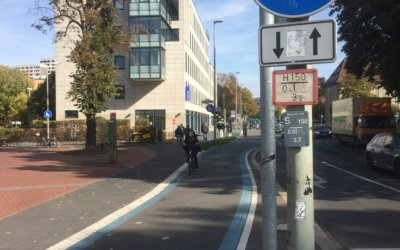 Ob durch die Diskussionen um das Dieselfahrverbot und deren Folgen, den Radentscheid Frankfurt für eine bessere Fahrradinfrastruktur mit über 40.000 Unterschriften, innovative Zukunftsvisionen zur Stadtentwicklung - wie bei der erst kürzlich beendeten Ausstellung...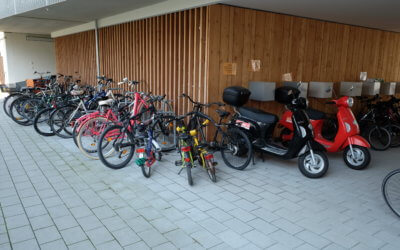 What does it take for the bicycle to be the center of a new urban mobility system? Vision: Der öffentliche Raum ist voll auf das Fahrrad ausgerichtetWir stellen uns eine hoffentlich nicht so ferne Zukunft vor: In der Stadt Frankfurt gibt es ein hevorragendes,...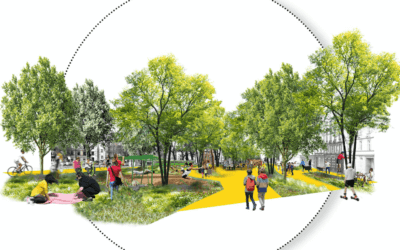 Straßen und Plätze sind die wichtigsten öffentlichen Räume innerhalb unserer Städte – sie sind die Mittelpunkte städtischen Lebens und Orte für soziales Miteinander.
Ihre Dimensionierung und Gestaltung bestimmen dabei, wie intensiv …
Events
Exciting events and actions. Come over!