Updates
News – RadBlog – Social Media – Events
News
The current state of the Radentscheid.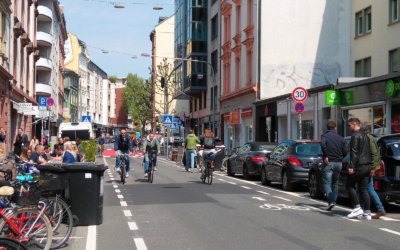 The city redesigned Oeder Weg because it was included in the resolution "Fahrradstadt Frankfurt am Main" from 2019. We negotiated this resolution with the city in 2019, carried by the almost 40,000 signatures we had collected from you back then.
We want to have Oeder Weg redesigned because it plays two important roles. On the one hand it is an attractive route for cyclists going north or south, as an alternative to the main streets Friedberger or Eschersheimer Landstraße. On the other hand it's an important shopping street for the Nordend, with many small shops, cafés and restaurants.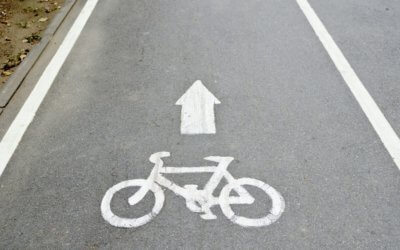 After the Grüne already showed solidarity in March 2018 with the demands of the Radentscheid, this has now been declared by the SPD Frankfurt. Planning department head Mike Josef "… was impressed by the commitment and professionalism of the people involved in the...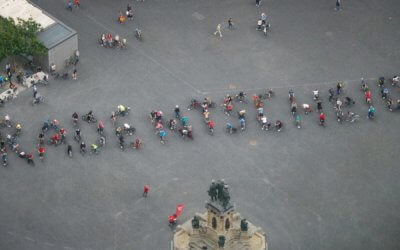 The Frankfurt government parties have invited representatives of the Radentscheid for talks. In several rounds lasting until March, solutions are sought. On Radentscheid side take the three chairmen, on magistrate side Klaus Oesterling (SPD) Martin Daum (CDU) and...
RadBlog (in German)
Thoughts, backgrounds and guest posts
We call on all interested citizens to participate in the redesign of Schweizer Straße, organised by the municipality of Frankfurt am Main. We are very happy that the municipal administration and parliament decided to design this process so transparently. The action week from November 7th to 12th, the evening event on November 8th at 6.30 pm in Freiherr-vom-Stein-Schule and the online survey starting on November 1st will reach a wide audience.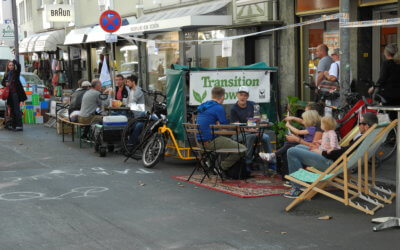 Celebrate with us! We kindly invite you to this years Park(ing) Day, on Saturday, September 17th, from 10am to 5pm, on Berger Straße, in front of houses 62-66. There, for one day we will use the parking spots for something new and more beautiful. Park(ing) Day is an...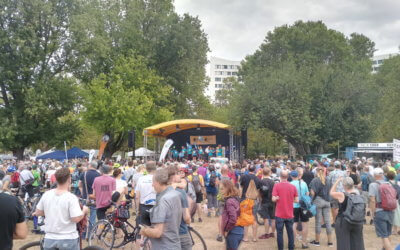 Up to 12,000 cyclists* were part of our ride on the A66 from Frankfurt to Wiesbaden on Sunday, August 29th where we transported the over 70.000 signatures that "Verkehrswende Hessen" has collected. In Wiesbaden the group presented the signatures to Tarek Al-Wazir, the...
Events
Exciting events and actions. Come over!