We are very happy about the results of a feasibility study concerning cycling infrastructure on City- & Anlagenring that was presented to the public recently by the municipal government. The study proposes to create a separate continuous cycling lane on the inner as well as the outer ring. In addition it shows how to create safe cycling infrastructure on the big intersections such as Eschenheimer Tor. We like this proposal because it can be implemented quickly and is a step in the right direction.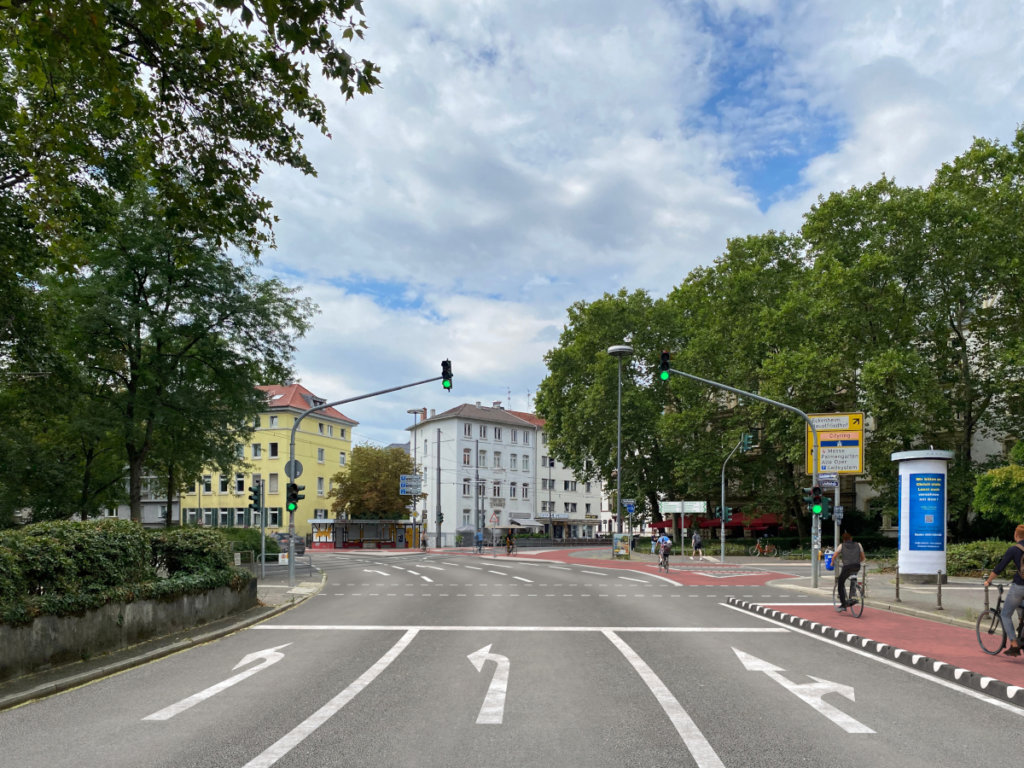 Innovative Ideas
We also like that the study considered more ambitious solutions such as the creation of a "Fahrradstraße" completely without car traffic on one of the rings. Even though the municipal government will now likely implement a more conventional solution, there was a serious engagement with truly progressive ideas. The proposal now being implemented is a massive improvement (and the next step can still be taken in 20 years' time).
Our Vision Becomes Reality
The idea we had with our Pop-Up Cycling Lane on the City- & Anlagenring in 2020 is now actually being implemented. That is huge! Hopefully the municipal government will consider more of our ideas. Already in the first year of the pandemic we created a temporary cycling lane using pylons around the city centre.
Why This Is Important
The City- & Anlagenring is of central importance for getting into, out of and around the city centre as well as beginning or end of long-distance cycling routes towards the surrounding cities. The success of the cycling lanes on Hochstraße and Taubenstraße as well as the increase in cycling in the entire city are proof for the need. We look forward to the actual building.