Celebrate with us!
We kindly invite you to this years Park(ing) Day, on Saturday, September 17th, from 10am to 5pm, on Berger Straße, in front of houses 62-66. There, for one day we will use the parking spots for something new and more beautiful. Park(ing) Day is an international event to show our wasteful use of public space, and happens every year on the third weekend in September.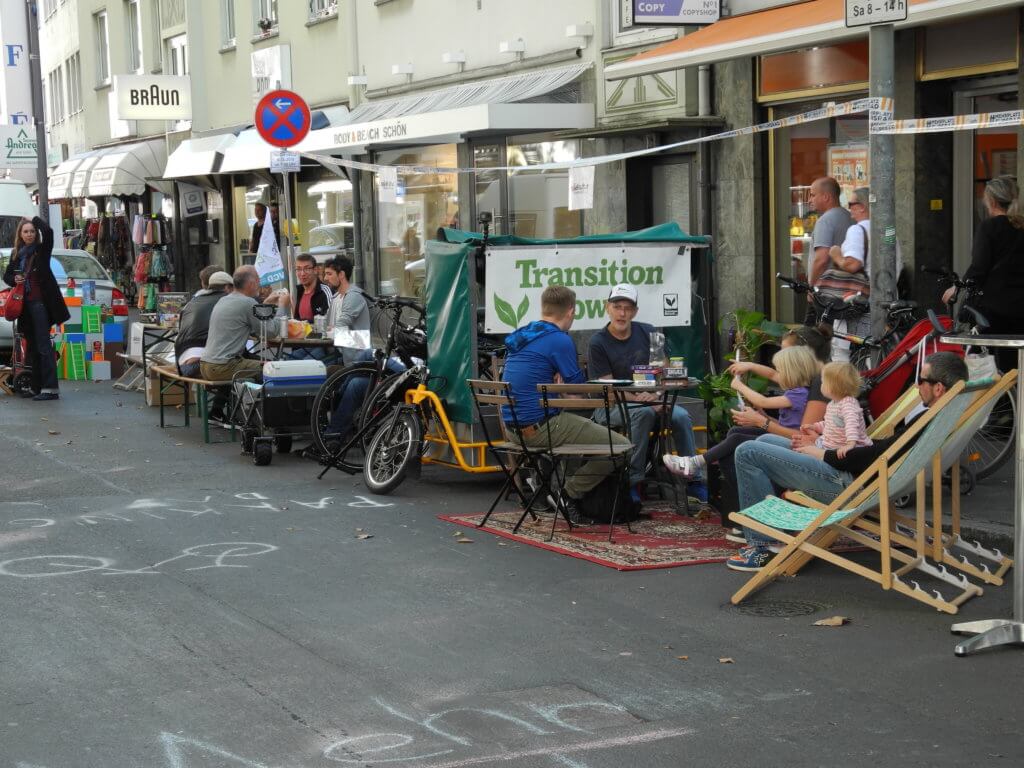 The municipality is already acting.
We are happy to invite you to Park(ing) Day again this year! The municipality of Frankfurt has implemented a few measures over the last few months to redesign public space, for example the temporary opening of the Mainkai for pedestrians and cyclists, the redesign of Oeder Weg or the conversion of parking spots into public seating on Braubachstraße. With Park(ing) Day we want to show how much more is possible!
A better use for public space.
Parked cars on streets or sidewalks (often illegally) have become so commonplace that we don't even realize, how much valuable public space we sacrifice for storage of private cars – cars that sit unused for up to 23 hours each day. With Park(ing) Day we want to show that public space can and should be used for the public. For a few hours we will turn the normal power relations on Berger Straße on their head.
Park(ing) Day joins the opening of the Mainkai, the "Frankfurt Summer Streets" and other events showing that people are rediscovering and valuing their streets and squares. The desire for change is real, as evidenced by the success of the Radentscheid in 2018, and currently by the over 70.000 signatures gathered by "Verkehrswende Hessen". If we want to finally face the climate catastrophe head-on, we have to redistribute the space on the street – away from private vehicles, towards more green, spaces for recreation, seating, cycling lanes: space for people, you know.