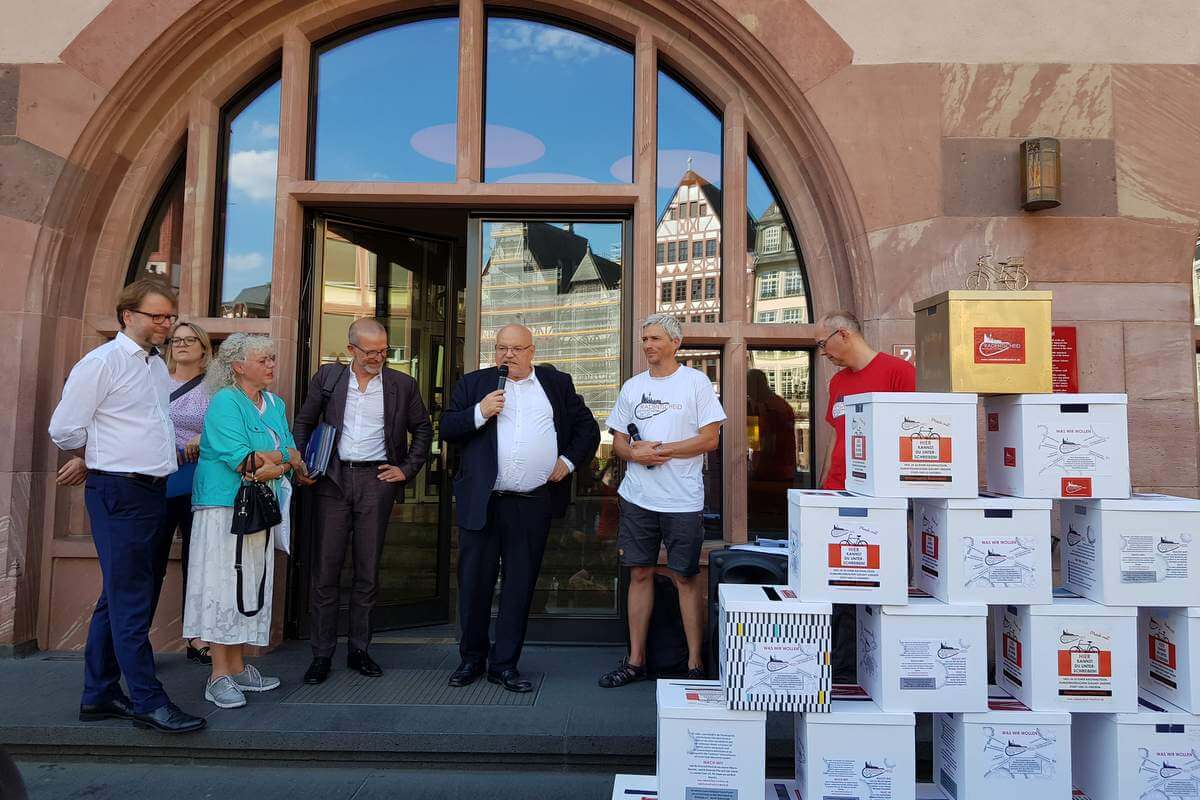 On 23.8.2018 we symbolically handed over 40,000 signatures and our demands to the Frankfurt Transport Department Klaus Oesterling (SPD). This completes the signature collection for the referendum. The electoral office has already confirmed to us that enough valid votes (required 15,064) have been received.

The Legal Office is now examining the referendum and giving a recommendation to the City Council. There our demands can be accepted 1: 1 or rejected or a referendum can be initiated.

40,000 people have signed for the Radentscheid. That would have been at the last Frankfurt local elections 20.5% of the votes cast! A strong signal that politicians now have to answer.