We are very happy about the first status report by the Magistrat about their progress concerning the resolution "Fahrradstadt Frankfurt am Main". The resolution was the result of extensive negotiations between us and the city government. The success of the implemented measures, most importantly on Friedberger Landstraße and Oeder Weg, show that the people of Frankfurt desire a different city, and that everyone benefits from a "people first" approach to designing streets.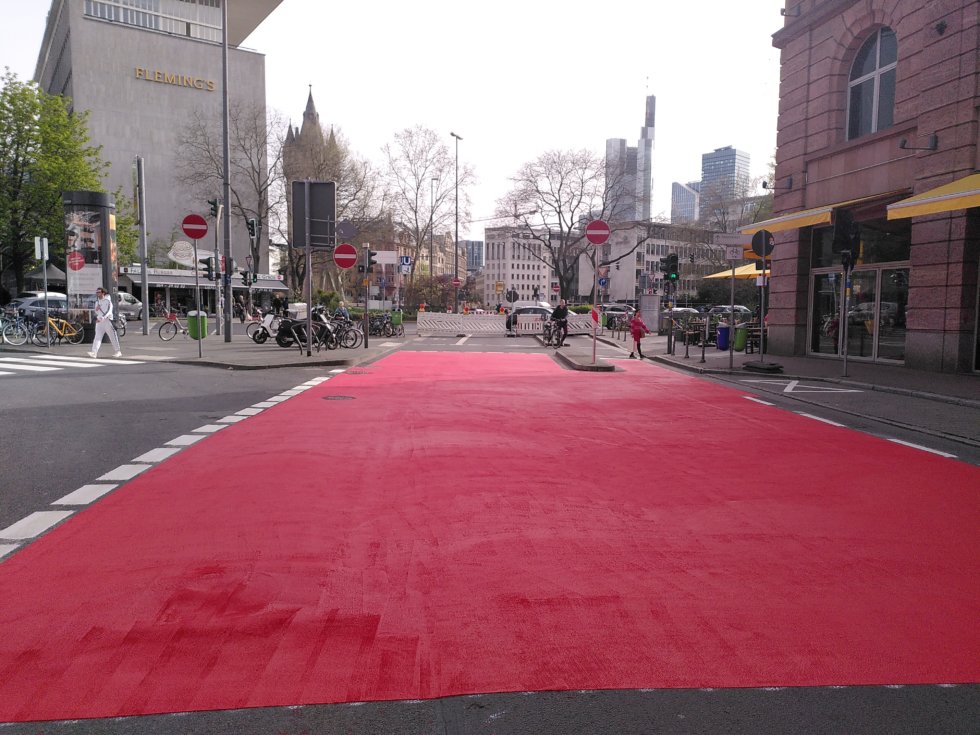 We very much appreciate the measures implemented so far, but the city government must not rest on its laurels. The status report lists many individual measures that were realised, but we would like a unified concept for a cycling network and unified standards for the look and feel of measures. Currently the city is trying out many things; and we appreciate that. But we have to transition now into the next phase of implementing, and decide what works and what doesn't.
In addition to the continued realisation of individual measures we need a concept for a comprehensive cycling network with unified design features, for the entire city. The success of the axis Walter-Kolb-Straße – Friedberger Landstraße shows how important continuous and connected cycling routes are. This is the only way we will achieve a network truly connecting every point in the city in a safe and convenient way. The status report mentions the "Radschnellwege" and the City- & Anlagenring, two crucial elements of the future network.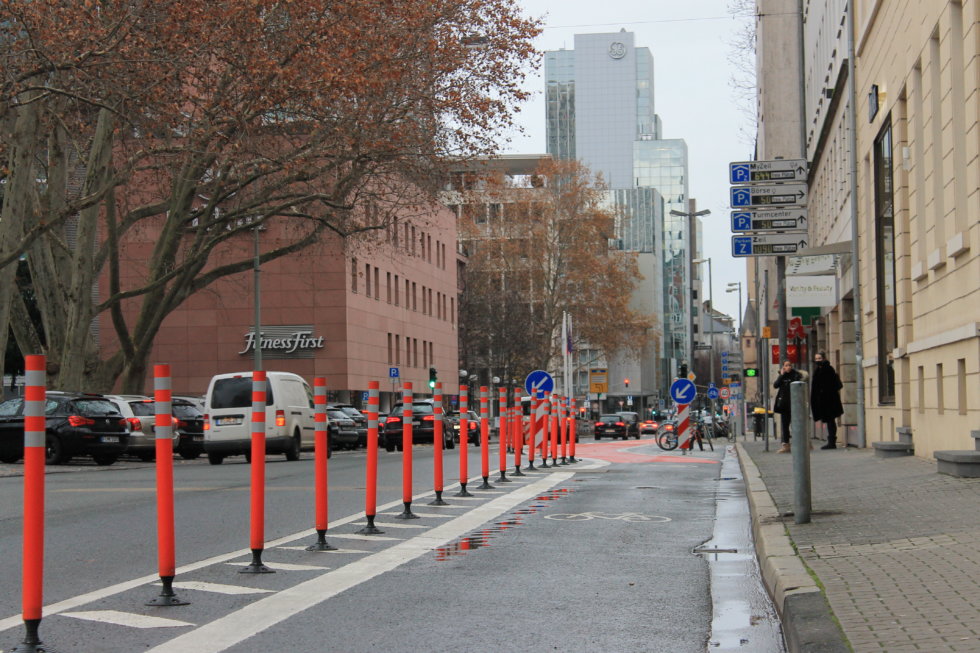 Unified standards for built features make it easier to recognise cycling infrastructure and create a more attractive urban realm. Many of the chosen solutions look provisional – but we should have high standards for the public realm as well.
In addition we demand more ambition redesigning intersections. The measures so far were mostly constrained to paint on the ground. In most cases that is not sufficient for the safety we ask for. For small intersections, we recently presented our concept "SiGlinde" – safe, equitable, green. We wish for many intersections to be redesigned following our ideas.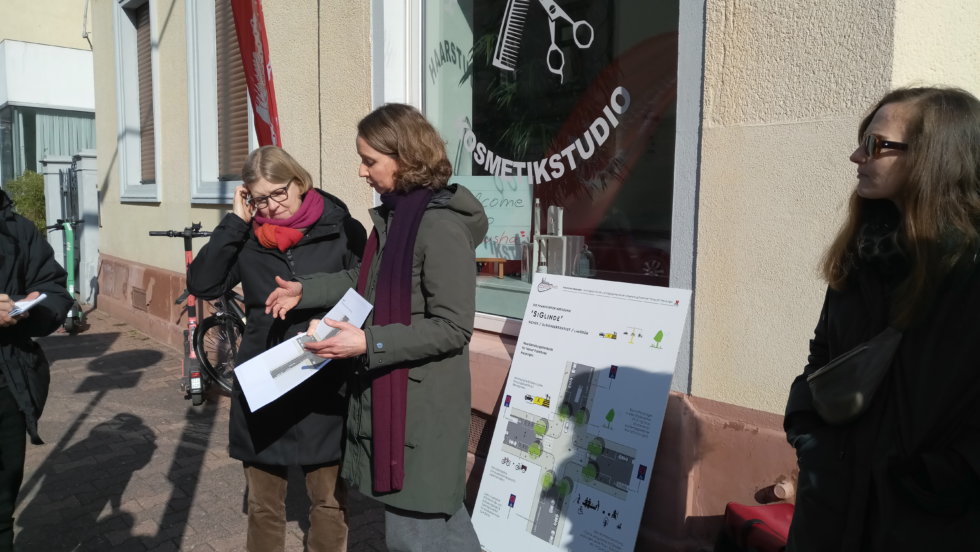 For larger intersections we demand a comprehensive redesign, including a new way of operating the traffic lights, to separate turning vehicles and cyclists and pedestrians going straight. This prevents accidents with turning vehicles, one of the most frequent causes for accidents, unfortunately sometimes with deadly consequences, as illustrated by the tragic accident on December 9th 2020 in Ginnheim.
We are happy that many of our demands and ideas can now be found on streets in Frankfurt. Cycling in Frankfurt is now more fun and safer – you can see it on the street and in the statistics. We demand: stay the course, with more and more ambitious measures. Then Frankfurt can truly become a cycling city one day.