Updates
News – RadBlog – Social Media – Events
News
The current state of the Radentscheid.
On 23.8.2018 we symbolically handed over 40,000 signatures and our demands to the Frankfurt Transport Department Klaus Oesterling (SPD). This completes the signature collection for the referendum. The electoral office has already confirmed to us that enough valid...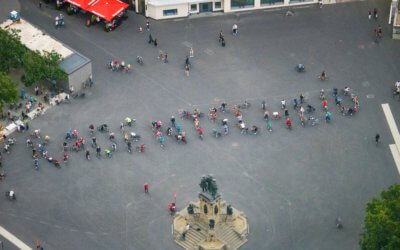 Welcome to our new website! Here you will find everything about the Radentscheid Frankfurt in the future - just have a look! On the page "Updates" you can quickly find out what the current status of the Radentscheid in Frankfurt is. Here we publish statements and...
RadBlog (in German)
Thoughts, backgrounds and guest posts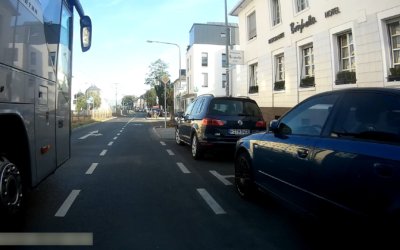 by Leon van Keulen Die Stadt Frankfurt setzt sich für Radfahren ein. Nach eigener Aussage möchte sie innerhalb des Modal Splits einen Fahrradanteil von 25% erreichen. Das hieße, jede vierte Strecke im gesamten Verkehr würde mit dem Rad zurückgelegt werden....
Events
Exciting events and actions. Come over!